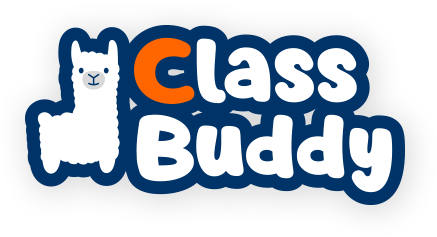 Privacy Policy
Collection of Privacy information
Respecting your privacy is critically important to achieving our mission. These are our guiding privacy principles:
We don't ask you for personal information unless we truly need it.
We don't keep your personal information longer than is necessary to provide our services to you.
We don't share your personal information with anyone except to comply with the law, provide our services, or protect our rights.
We don't rent, sell or exchange your personal information.
We aim to make it as simple as possible for you to control what's visible to the public, seen by search engines, kept private, and permanently deleted.
Protecting students and their personal information
Nimero offers a limited feature set and web site experience for students. We do not require students to submit their name or contact information, nor do we require them to create accounts. Student encourage students enter only their initials or username, which does not uniquely identify them.
What we do at Nimero to protect students:
Students can join games without creating an account.
Students who have not or cannot use email can login with username.
The platform does not facilitate direct messaging between students.
We are proactively filtering content and teachers can report abuses directly to /us.
Parental Rights
Nimero allows parents and legal guardians of children younger than the age of consent (in the U.S., this means under 13) who have accounts with Nimero to exercise their legal rights pursuant to legislation such as COPPA. Parents/guardians can consent to collection and use by Nimero.
At the moment, the only personal information we collect from a child younger than 13 is their parent's or guardian's email address. This is optional.
Parents/guardians may delete, modify, and review information their children shared with Nimero by accessing their child's account. They can contact us to remove all PII data
We will never require a child to share more information than is reasonably If we become aware, despite our intention not to gather this information, that we collected personally identifiable information from a child younger than the age of consent without permission then we will either delete this information or seek to obtain verifiable parental consent from the child's parent or guardian.
Personal Information
The information that Nimero collects depends on the nature of the services you request. For example, fewer data are collected from a student joining a game without an account than from a teacher who creates an account in order to create lessons. All interactions with the Nimero website or app produce metadata that may identify you or could be identifiable information when paired with other information about you, which we try to minimize.
Accounts are not a required to using Nimero website, but are required to access some features and to save progress over time. If you create an account, we save the account information you provide. This information may include: an email address, a parent or guardian email address, first name, last name, profile photo, or organization/school name.
You may choose not to provide specific information or to delete or modify it at any time.
If you engage in a financial transaction with Nimero, you may be asked to provide additional information such as a credit card number, billing address or full name. As you use the service, you may also create content including lessons and game and certain forms of answers. This information is not typically personally identifying, but it may be deleted at any time either by the account holder.
Information we collect automatically
Nimero collects non-personal information. It is related to the technical performance of the product. The only data that is collected and recorded by Nimero is:
Session and usage data. This information includes software version, IP address, number and dates of sessions, duration of games, number of started and completed games, etc.
Error reports. These reports are automatically generated by the program only when a performance issue occurs and may include type of operating system.
License data. This data provides anonymous information about the attached license.
Information from other sources
Depending on how you use the service, Nimero may collect information from partners and integrated technologies. For example, if you choose to use Microsoft Login or join using the Microsoft Teams integration, we may receive information including your name and email address from Microsoft. Nimero does not have access to the passwords used to log into your Microsoft accounts.
We may also receive your personal information from another user. For example, a teacher might input your email in order to share a lesson or parent report. We may also run referral programs.
Content on Nimero website may contain links to other websites not affiliated with the service. We are not responsible for the privacy practices of other websites and apps.
Sensitive Information
Nimero do not collect any information that can reveal the user's age, gender, health and biometric information, or political affiliation or similar data.
Cookies and Web Beacons
A cookie is a string of information that a website stores on a visitor's computer, and that the visitor's browser provides to the website each time the visitor returns. We use cookies to test new features and to help Nimero identify and track visitors, their usage of the Nimero website, and their website access preferences. Nimero visitors who do not wish to have cookies placed on their computers should set their browsers to refuse cookies, but some of the Nimero website's features may not function properly without the aid of cookies.
What we do with the information we collect
Nimero aims to provide the best possible experience for its users. In order to do this, we constantly strive to improve the product and fix any performance related issues as fast as possible. The information we collect is used only to meet those goals. Additionally, we provide program updates, for which we need the recorded statistics in order to make the best changes for each user.
Communicating with you
If you are a registered user, we may occasionally send you communications via email (if provided) to tell you about new features, get your feedback, and to keep you up to date with what's going on with our products. By registering to use our service you consent to the receipt of these communications, including text communications.
You may choose to stop receiving such communications by unsubscribing from emails and by disabling push notifications.
Sharing the information with third parties
We have a strict policy of not disclosing any of the non-personal information about our users to third parties.
Data Subject Rights
You have the right to delete, access, update, correct errors in, and export for transfer any of your personal information. We makes these data subject rights available to you regardless of which country or state you reside in.
Managing the use of your personal information.
As explained throughout this Privacy Policy, you have the ability to control the use of your personal information. Should you wish to prevent Nimero from using your information, you should delete your account.
Certain activity on Nimero's website may be displayed to other users, such as commentary on content, blog posts, support articles, feedback forums or our blog, or the information on your profile and lessons that you have made public. You should be aware that any information you provide in these areas may be read, collected, and used by others who access them. You may delete this information or change sharing settings directly.
Data Retention
We will retain your information for as long as your account is active or as needed to provide you services. In most cases, we delete user accounts if they have been inactive for more than twelve months. We may retain and use your information as necessary to comply with our legal obligations, resolve disputes, and enforce our agreements.
You may delete your account or update your information at any time.
Data Security
Nimero follows generally accepted industry standards to protect the personal information submitted to us, both during transmission and once we receive it. Our security measures include tencryption of all data in transit, and the encryption of user password data both in transit and at rest. No method of transmission or electronic storage, however, is 100% secure.
In the event of a security breach, we will notify affected account holders as soon as possible and within the time required by law.
Additional information for residents of the EU and Switzerland
Nimero is a Bulgarian company and the service is hosted in the EU. The information we collect is hosted on servers located in the EU. By using our website, you consent to the transfer and processing of your personal information in the EU.
We appointed Kiril Rusev as representative according to GDPR. Contact GDPR-Rep.eu at Kiril Rusev, bul. Bulgaria 92, Sofia, Bulgaria.
Additional Information for California Residents
If you reside in California you are entitled to exercise certain rights outlined in the California Consumer Protection Act (CCPA).
You may delete your account or update your information at any time by visiting your profile.
You may request access to the personal information we've collected by emailing us at privacy (a t) nimero.com. Nimero will not discriminate against you for exercising these rights.
Privacy policy changes
Nimero is working hard to deliver the best educational product possible with the best user experience possible. In order to do that, we might need to change the privacy settings without preliminary announcement to our users. Any changes will be noted on our website and will take effect from the day of posting on the website. You can stay up to date about our privacy policy and other news by visiting http://www.classbuddy.com/en/privacy. If you have any questions considering our privacy policy, please feel free to contact us at:
Nimero OOD
Sofia, bul. Vitosha 92
Bulgaria