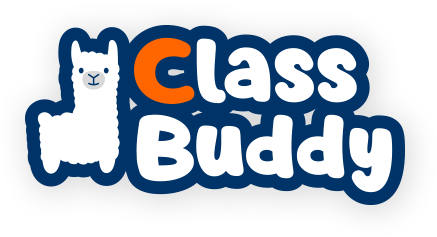 CHOOSE A LESSON FROM THE LIBRARY
With Classbuddy you get access to a rich database of ready-made learning materials. There are already 100s of lessons available covering all topics for 1-12 grade.
...OR CREATE YOUR OWN
Classbuddy's magic is in the content creation portal. You can make your own lessons from scratch and easily reuse with all of your students.
IN THE CLASSROOM
Engage every student's attention by starting the interactive lesson. Each child can access the platform through their own device or you can share it on the big screen and work on the tasks together.
OR REMOTELY
Assign homework and set a due date to your students. Send them additional exercise to work on individually. Or use Classbuddy during your online lessons to get an insight into each child's performance even when you're not in the same room.
TYPES OF ACTIVITIES
Slide

Picture, text with formulas, sound or video.

Quiz

Quiz question with optional picture and up to 4 answers.

Open Question

Open question, where students answer by typing text

Connect

Connect the pairs on order to give correct answers.

Draw

Draw on a picture with different colors.

Groups

Split the screen in groups, and students must drag answers in each group

Map

Students have to pick the correct area in a picture
For more information, please contact us.